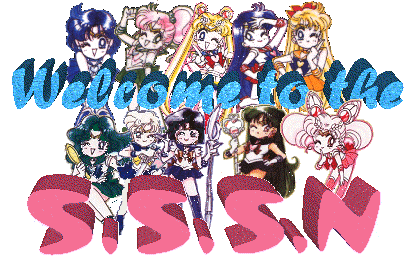 otherwise known as the Sailor Scouts' Starry Night
It has lots of different things to do with the scouts, including profiles, interviews, voting booths, 3D pics, special effects pages and lots more. Have a look around! Read the "SSSN's Please Read Before Entering Page" for optimal results from the SSSN.
To enter, please choose either the Frames version or the Non-Frames version. Soon there will be a fast-loading version with less graphics.

---
This is my personal banner rotating service. I have only included a couple of banners in this and I only include good friends and people who have helped me a lot with my site because well it is my site after all ^_^! Well anyway all pages in this are great so go visit them (after you visit my page though ^_^!)

---
LinkExchange Member